At Busselton Golf Academy, we're committed to providing a fantastic coaching experience for all ages and levels of experience. Our coaching team are available Wednesday to Sunday, with times varying. Ask us about our growing juniors, schools and ladies programs available now!
Jemma Price (PH 0433570715)
Head Professional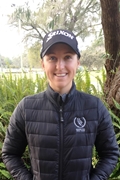 Jemma has been coaching full time as a PGA member since 2013, and has been Head Professional at Busselton GC since mid- 2017. After taking up the game as a 15 yr old and working to reach state representation, Jemma took her career in a different direction after injury and opted to enrol as a PGA Trainee in 2009. She has enjoyed playing some of Australia and New Zealand's best women's events, and currently chooses to grow the game- centering on juniors and ladies- in her now-local Busselton.
Correy Price (PH 0419956461)
Head Professional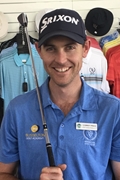 Correy has a long history in the golf industry, having reached state representation as a teenager, playing professionally in Australia and overseas since 2009 and managing/directing 3 different golf retail stores. Correy enroled in the PGA's Apprenticeship program in 2015 and has been coaching at Busselton Golf Academy since mid-2017 with a special interest in technology and clubfitting.
Busselton Golf Academy, Busselton Golf Club
277 Chapman Hill Rd, Busselton
0433570715
Wednesday

Thursday

Friday

Saturday

Sunday

7:00am - 5:00pm

7:00am - 5:00pm

7:00am - 5:00pm

7:00am - 5:00pm

7:00am - 5:00pm